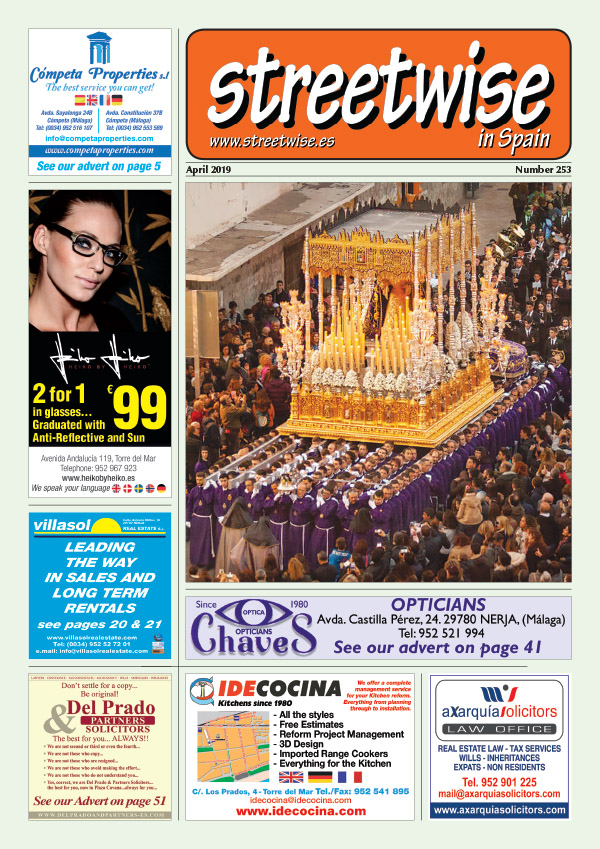 Welcome to the home page of Streetwise magazine.
THE magazine for the East of Málaga.
This digital version of our magazine offers readers/viewers a flavour of life here on the Spanish Costa del Sol. Information, local news, culture, food, what's on, along with local businesses, services and entertainment.
Dive in and enjoy!
April/Abril 2019 Cover Photograph
For more than 500 years, Semana Santa (Holy Week), Malaga has been constantly present in the religious and popular feeling of people from Malaga. On February 16, 1980 it was declared of International Tourist Interest.
A spectacular event of religious, social and cultural character that attracts millions of visitors to the capital of the Costa del Sol.