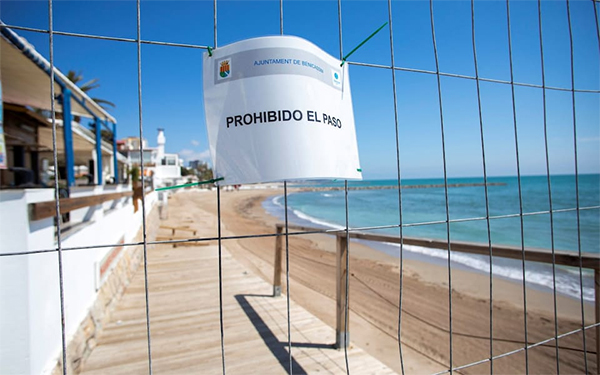 Spain, Italy and Greece brace for holiday season from hell
THE 'CLUB MED' COUNTRIES are among the economies facing the biggest hits from the collapse of tourism due to Covid-19
"We have a little hope for the summer, but every day that passes it gets smaller and smaller," says Julio Fraile, owner of luxury tourism firm Marbella in Style.
By April the mercury on the Costa del Sol's beaches is starting to rise, but the streets of Marbella are "totally quiet" and Fraile's high-end villas lie mostly empty, he says. "We are obviously very concerned that no one will be able to come here for the summer."
The glamorous town's beaches reopened on Sunday but it will be some time before sun worshippers flock to Spain's travel hotspot on the southern coast.
The coronavirus outbreak has all but ended the lucrative holiday season for the "Club Med" economies. Even if restrictions are lifted in Europe before the end of summer, tourists may not willingly flood back. Further, disposable incomes will be squeezed by the downturn triggering job losses and pay cuts.
The global hit to GDP from the collapse of travel and tourism is predicted to be $2.7 trillion (£2.2 trillion), according to the World Travel and Tourism Council. Europe's industry is facing a $709bn blow, the worst except Asia, and some 13m tourism jobs will be lost across the region, the council warns.
The fragile south of Europe, which faced the bulk of coronavirus infections, is also expected to bear the brunt of a deep recession.

The International Monetary Fund has predicted that southern Europe will be among the hardest-hit economies in the world, particularly Greece, Italy, Portugal and Spain - all still picking themselves up after the last crisis.
Greece is expected to take the biggest hit with a 10pc plunge in GDP this year, despite the speedy response of its government in controlling the virus. Cases and deaths there are a fraction of those seen in Spain and Italy, but it is the most reliant on tourism revenue except for Cyprus.
It will be a crushing blow to Kyriakos Mitsotakis's new business-friendly government, which had hoped to kickstart growth again and revive a stalling economic recovery in 2020. Debt in Greece, which had hoped to gain looser terms from its creditors this year, is expected to near or even surpass 200pc of GDP - a debt mountain second only to that of Japan.
Elsewhere, tourism hotspots Spain and Portugal are expected to suffer a 8pc plunge in GDP each while Italy will suffer a 9.1pc drop in output. Of the winter destinations, Austria is the most exposed if the Covid-19 crisis spills over into the skiing season.
Morgan Stanley economist Jacob Nell says the blow to tourism will be a key factor differentiating the economic damage across Europe. Economies where social consumption, such as tourism, accounts for a higher share of output will be "more adversely impacted", he says.
More manufacturing-focused economies such as Germany will be less exposed as factories reopen. Total tourism consumption, including inbound and domestic tourism, is equivalent to 14pc of GDP in Greece and 12pc in Spain and Portugal, according to Jefferies.
In the UK and Germany the proportion is still relatively high at 8.9pc and 7.1pc, respectively, but more than 80pc of that consumption is from domestic tourists. Just 30pc of tourism consumption comes from the Greeks and Portuguese in their respective countries, meaning their industries are heavily reliant on foreign visitors.
While tourism would be hit in a normal recession putting the squeeze on household incomes, the confidence of holiday-goers will be crucial in the industry's recovery in 2021. If a vaccine is not ready for next summer and the threat of another wave of infections lingers, tourists may be hesitant to return to Europe's beaches.

"There will be a legacy of this crisis that probably damages tourism for longer than people expect," says Marchel Alexandrovich, Jefferies economist. "Some businesses are not going to make it and probably even more so with tourism-related businesses."
He says more structural changes to the industry will start to come into play next year. That could mean a "new normal" of tourists flying less and opting for staycations, while lockdowns could also mean fewer flights, sending ticket prices higher. "How we spend and where we spend are going to change to some degree," Alexandrovich adds.
Gloria Guevara, chief executive of the World Travel and Tourism Council, is more upbeat on the longer-term outlook, pointing to quick recoveries for the industry following other blows, such as September 11 and terrorist attacks in Europe. "There are two phases: before the vaccine and after the vaccine. Once the vaccine is ready we hope it will be back to normal."
She says a "coordinated response" between countries in opening up economies and getting holiday-goers flying again is crucial for the sector's recovery.
While 2020 will be the holiday season from hell for the "Club Med" economies, the hope is that blue skies will eventually appear on the horizon.
Half of all Spaniards fear losing their jobs over coronavirus crisis
Bank of Spain warns that the economy will experience "an unprecedented disturbance" due to the pandemic
Madrid's Gran Vía, normally a hub of activity, is largely deserted due to the lockdown.
More than half of all Spaniards (50.8%) are afraid of losing their jobs due to the coronavirus crisis, according to an online survey conducted by the polling firm 40dB for EL PAÍS.
The survey found that a majority also believes it is likely that their company will have to shut down for the duration of the pandemic.
As though confirming the fears, the Bank of Spain last month warned that the economy will experience "an unprecedented disturbance." Governor Pablo Hernández de Cos said that the intensity of the crisis' effects will be "uncertain" but "considerable."
Earlier, the government announced a €200 billion relief plan to combat the effects of the pandemic, the Government later announced it was transferring €210 million to regional governments, who have devolved powers over healthcare in Spain.
Around two months after the first known local transmission of the new corona virus, the number of infections pushed past 17,000, while deaths reached 803, confirming Spain as one of the countries with the biggest outbreaks. More than 1,100 patients had recovered after developing the Covid-19 disease.
The survey shows that Spaniards are more scared about the economic fallout of the crisis than about its impact on their health. Over half of respondents (53%) said they thought it unlikely that they would catch the virus. And if they did, 68% said they were certain that they would recover.
Despite the apparent lack of concern, seven out of 10 respondents said they were carefully observing the stay-at-home orders issued by the government on Saturday, following the declaration of a state of alarm that placed the entire country on lockdown.
Although the confinement orders have led to the closure of most retail businesses, as well as museums and other attractions, a few hotels remain open to accommodate the thousands of tourists who are still in Spain, including around 100,000 in the Canary and Balearic Islands.
But the executive issued orders for all hotels and similar establishments to shut down by March 26. In Madrid, two hotels have been converted into makeshift wards for patients with mild symptoms in a bid to help overburdened hospitals.
Foreign Minister Arancha González Laya said last month that the government is repatriating Spaniards from Asia, the Americas and Europe, some of whom have complained of feeling abandoned by Spanish authorities as they race to find ways to get back home.
With hospitals facing shortages, Spanish shoemakers start sewing face masks to fight coronavirus crisis
A local initiative by women who stitch shoes at home has already produced 5,000 units, and the idea has caught on across the country
María Luisa del Amo sewing face masks at home.
The Spanish healthcare system is running out of protective gear for health workers, of whom at least 455 have been infected by the coronavirus by the latest count. Last month, the head of the health service of the northeastern region of Aragón, Javier Marión, broke into tears at a news conference as he was discussing the risk that workers face each day at hospitals and other health centres.
The shortage of face masks in Spain, which ranks fourth in the world in number of corona virus cases, has inspired several civil society initiatives. In Elda, in Alicante province, a group of aparadoras, women who stitch shoes in their own homes, often in precarious working conditions, spent last weekend making thousands of face masks for the area hospital.
The idea came from a nurse at a health centre in the nearby town of Petrer: why not seek help from the aparadoras, who have extensive experience with sewing and stitching for the region's powerful shoemaking industry?
Local authorities coordinated the effort: using fabric provided by the general hospital and rubber bands donated by a local business, scores of women from Elda and Petrer got to work, and have so far produced over 5,000 masks.
The chain of solidarity has since extended to other parts of the industry, and several companies are now offering to cut the pieces of fabric and donating material of their own.
The idea has been so inspirational, and the need for face masks is so acute, that authorities in Petrer have been flooded with requests for information from groups who want to do the same thing, including a sewing workshop in Madrid and a housewife association from Torrox (Málaga). "For the last two days we've been getting calls nonstop, ever since the story made the news," said Petrer Mayor Irene Navarro.
The media exposure was largely the work of Juan Membrive, a young marketing expert who used social media to share information about the initiative. Like his own mother, most of the 50 people who are sewing the masks are women who have been assembling shoes for decades.
"Right now I am waiting for more material to arrive, because we've run out and there are many of us," said Juan's mother, María Luisa Del Amo Parrilla, 57, in a telephone conversation. "When the felt arrives, it's like a square. I fold it, shape it, sew the sides, fold it again, attach the rubber bands and sew it again." The masks then get picked up and delivered to the area hospital, where they are sterilized before use.
María Luisa Del Amo is doing this volunteer work on weekends and on weekdays after putting in her own hours making shoes. "Making masks is all about skill," she says. "Any seamstress could sew them, and everybody wants to help make them right now. I deserve no special credit for this, I'm just one link in the chain."
Spain wants coffee and cigarette breaks at work to go unpaid
IS WORKING SPANIARDS' traditional mid-morning break at the bar under threat?
Spain's newly elected socialist government is contemplating introducing a clause to the new 'clocking in' laws for workers that would see their unofficial breaks go unpaid.
The fresh guidelines, aimed largely at making sure employees get paid for overtime, could backfire against workers in that their sacred out-of-office coffee breaks will see their wages depleted.
The same would apply to any time spent outside work during standard working hours.
Spanish business groups, perhaps disgruntled by the prospect of having to cough up for the more than 2.6 million hours of overtime that up to now have gone unpaid, have supported this prospective measure.
"Spanish workers get two hours a day for various breaks: lunch, a personal phone call, to stretch their legs, to nip out for a smoke or to have a coffee," Spain's employment secretary Yolanda Valdeolivas told Spanish company representatives.
"I wouldn't have any problem with this time being rounded off and divided between effective work hours and non-effective, unpaid time."
Critics have called the proposed measure "one-dimensional" and "unrealistic" but Valdeolivas has responded by stating that a thorough control of effective hours at work has always existed in Spain and this is "purely a formalisation of a matter of little importance".
"We'll give companies some time to introduce the general entry and exit control systems," she added.
The government's current guidelines do make a distinction between compulsory breaks and others, but this new proposal would see smokers and more restless employees bundled up with other workers who need regular breaks for more justifiable reasons.
Earlier this year Spain's Socialist government brought in a new law that requires employers to keep proper track of working hours, effectively bringing back the practice of clocking in and out, so that overtime hours can be measured.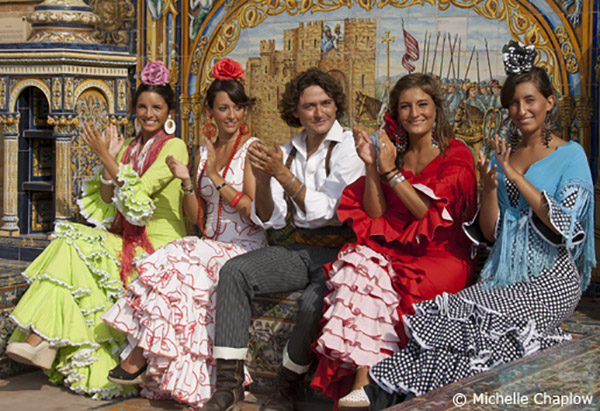 Spanish holidays
Below, a list of Spanish national holidays 2020, and regional Spanish bank holidays.
The national government determines the Spanish national holidays each year, although Spanish bank holidays differ between regions. While each community must observe the set national holidays in Spain, regional holidays can be decided by local governments. In 2020, every region has a total of 12 Spanish bank holidays, of which eight are celebrated as Spanish national holidays and four are celebrated as regional Spanish public holidays or municipal days.
Spanish national holidays are busy periods, particularly if a holiday falls on a Thursday or Tuesday and employees take a puente (bridge) holiday of four days (dias festivos or vacaciones).
Bank holidays in Spain that fall on weekends are sometimes replaced with alternate days (usually on the following Monday) if the regional government so chooses.
Regional Spanish holidays usually coincide with festivals and can be a great time to visit a new city and try something different. Book early, these times get busy, quickly.
Many businesses also close during the Spanish national and regional holidays. Each year you can check the Spanish holidays list at Local town halls who normally publish a list at the start of each year.
Spanish national holidays and public holidays in Spain
1st January; Wednesday; New Year's Day; (National holiday)
6th January; Monday; Epiphany; (National holiday)
28th Febuary; Friday; (Regional holiday, Andalusia)
1st March; Sunday; (Regional holiday, Balearic Islands)
19th March; Thursday; St Joseph's Day; (Regional holiday, Basque Country, Castile-La Mancha, Galicia, Murcia, Navarre & Valencia)
9th April; Thursday; Maundy Thursday; (National holiday except Catalonia & Valencia)
10th April; Friday; Good Friday; (National holiday)
13th April; Monday; Easter Monday; (Regional holiday, Balearic Islands, Basque Country, Cantabria, Castile-La Mancha, Catalonia, La Rioja, Navarre & Valencia)
23rd April; Thursday; Castile and León (Regional holiday)
23rd April; Thursday; Aragon; (Regional holiday)
1st May; Friday; Labour Day; (National holiday)
2nd May; Saturday; Madrid; (Regional holiday)
15th May; Friday; San Isidro; (Regional holiday, Madrid and Nerja)
17th May; Sunday; Galician Literature Day; (Regional holiday)
30th May; Saturday; Canary Islands (Regional holiday)
31st May; Sunday; Castile-La Mancha; (Regional holiday)
9th June; Tuesday; La Rioja; (Regional holiday)
9th June; Tuesday; Murcia; (Regional holiday)
11th June; Thursday; Corpus Christi; (Regional holiday, Castile-La Mancha)
13th June; Saturday; San Antonio; (Regional holiday, Ceuta)
24th June; Wednesday; St John's Day; (Regional holiday, Catalonia, Galicia & Valencia)
25th July; Saturday; National Day of Galicia; (Regional holiday)
25th July; Saturday; Saint James' Day; (Regional holiday, Basque Country)
28th July; Tuesday; Day of the Institutions; (Regional holiday, Cantabria)
31st July; Friday; Eid al-Adha; (Regional holiday, Ceuta & Melilla)
5th August; Wednesday; Our Lady of Africa; (Regional holiday, Ceuta)
15th August; Saturday; Assumption of Mary; (National holiday)
2nd September; Wednesday; Day of Ceuta; (Regional holiday)
8th September; Tuesday; Asturias; (Regional Holiday)
8th September; Tuesday; Extremadura; (Regional holiday)
8th September; Tuesday; Our Lady of Victories; (Regional holiday, Melilla)
11th September; Friday; National Day of Catalonia; (Regional holiday)
15th September; Tuesday; Cantabria; (Regional holiday)
17th September; Thursday; Day of Melilla; (Regional holiday)
9th October; Friday; Valencia; (Regional holiday, Valencia)
12th October; Monday; Fiesta Nacional de España; (National holiday)
1st November; Sunday; All Saints' Day; (National holiday except Ceuta, Melilla & Navarre)
2nd November; Monday; All Saints' Day; (Regional holiday, Andalusia, Aragon, Castile and Leon, Extremadura & Madrid
9th November; Monday; Virgin of Almudena; (Regional holiday, Madrid)
3rd December; Thursday; San Francisco Javier; (Regional holiday, Navarre)
6th December; Sunday; Constitution Day; (National holiday)
7th December; Monday; Constitution Day (National holiday, except Basque Country, Cantabria, Castile-La Mancha, Catalonia, Galicia, Murcia & Valencia)
8th December; Tuesday; Immaculate Conception; (National holiday)
25th December; Friday; Christmas Day; (National holiday)
26th December; Saturday; St. Stephen's Day; (Regional holiday, Balearic Islands & Catalonia)