Spain wants coffee and cigarette breaks at work to go unpaid
IS WORKING SPANIARDS' traditional mid-morning break at the bar under threat?
Spain's newly elected socialist government is contemplating introducing a clause to the new 'clocking in' laws for workers that would see their unofficial breaks go unpaid.
The fresh guidelines, aimed largely at making sure employees get paid for overtime, could backfire against workers in that their sacred out-of-office coffee breaks will see their wages depleted.
The same would apply to any time spent outside work during standard working hours.
Spanish business groups, perhaps disgruntled by the prospect of having to cough up for the more than 2.6 million hours of overtime that up to now have gone unpaid, have supported this prospective measure.
"Spanish workers get two hours a day for various breaks: lunch, a personal phone call, to stretch their legs, to nip out for a smoke or to have a coffee," Spain's employment secretary Yolanda Valdeolivas told Spanish company representatives.
"I wouldn't have any problem with this time being rounded off and divided between effective work hours and non-effective, unpaid time."
Critics have called the proposed measure "one-dimensional" and "unrealistic" but Valdeolivas has responded by stating that a thorough control of effective hours at work has always existed in Spain and this is "purely a formalisation of a matter of little importance".
"We'll give companies some time to introduce the general entry and exit control systems," she added.
The government's current guidelines do make a distinction between compulsory breaks and others, but this new proposal would see smokers and more restless employees bundled up with other workers who need regular breaks for more justifiable reasons.
Earlier this year Spain's Socialist government brought in a new law that requires employers to keep proper track of working hours, effectively bringing back the practice of clocking in and out, so that overtime hours can be measured.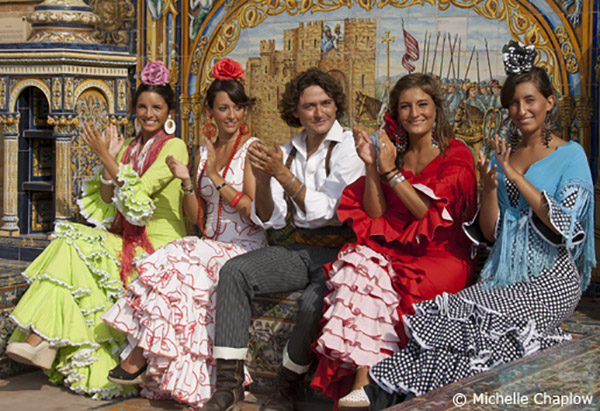 Spanish holidays
Below, a list of Spanish national holidays 2019, daylight savings, Mother's and Father's Days and regional Spanish bank holidays.
The national government determines the Spanish national holidays each year, although Spanish bank holidays differ between regions. While each community must observe the set national holidays in Spain, regional holidays can be decided by local governments. In 2019, every region has a total of 12 Spanish bank holidays, of which eight are celebrated as Spanish national holidays and four are celebrated as regional Spanish public holidays or municipal days.
Spanish national holidays are busy periods, particularly if a holiday falls on a Thursday or Tuesday and employees take a puente (bridge) holiday of four days (dias festivos or vacaciones).
Bank holidays in Spain that fall on weekends are sometimes replaced with alternate days (usually on the following Monday) if the regional government so chooses.
Regional Spanish holidays usually coincide with festivals and can be a great time to visit a new city and try something different. Book early, these times get busy, quickly.
Many businesses also close during the Spanish national and regional holidays. Each year you can check the Spanish holidays list at Local town halls who normally publish a list at the start of each year.
Spanish national holidays and public holidays in Spain
(N) – national holidays - (R) – regional holidays
Tuesday, 1 January: New Year's Day (Año Nuevo) (N)
Sunday, 6 January: Epiphany/Three Kings' Day (Dia de los Reyes Magos) (R) – all regions except Basque Country and La Rioja
Monday, 7 January: Epiphany Holiday (R) – Andalusia, Aragon, Canary Islands, Castile and Leon, Ceuta, Extremadura, Madrid, Melilla and Navarre
Thursday, 28 February: Day of Andalusia (R)
Friday, 1 March: Day of Balearic Islands (R)
Tuesday, 19 March: Saint Joseph's day (San José) (R) – Extremadura and Madrid
Thursday, 18 April: Maundy Thursday (Jueves Santo) (R) – all regions except Catalonia
Friday, 19 April: Good Friday (Viernes Santo) (N)
Monday, 22 April: Easter Monday (Lunes de Pascua) (R) – Balearic Islands, Basque Country, Catalonia, La Rioja, Navarre and Valencia
Tuesday, 23 April: St George's Day (San Jorge) – Catalonia (not an official holiday)
Tuesday, 23 April: Day of Aragon/Day of Castile and Léon (R)
Wednesday, 1 May: Labour Day/Worker's Day (Día del Trabajo) (N)
Thursday, 2 May: Day of Madrid (Fiesta de la Comunidad de Madrid) (R)
Wednesday, 15 May: Saint Isidore (San Isidro) – Madrid (not an official holiday)
Friday, 17 May: Galician Literature Day (R)
Thursday, 30 May: Day of the Canary Islands (R)
Friday, 31 May: Day of Castilla-La Mancha (R)
Sunday, 9 June: Day of Murcia/Day of La Rioja (R)
Monday, 10 June: Whit Monday or Pentecost Monday (R) – Catalonia
Thursday, 13 June: San Antonio (R) v Ceuta
Thursday, 20 June: Corpus Christi (Fiesta del Corpus Christi) (R) – Castilla-La Mancha
Monday, 24 June: St John's Day (San Juan) (R) – Catalonia
Thursday, 25 July: St James' Day (Santiago Apostol) (R) – Basque Country and Navarre
Thursday, 25 July: Day of Galicia (R)
Sunday, 28 July: Cantabrian Institutions Day (R) – Cantabria
Tuesday, 6 August: Santa Maria de Africa (R) – Ceuta
Monday, 12 August: Eid al-Adha (R) – Ceuta and Melilla
Thursday, 15 August: Assumption of Mary (Asunción de la Virgen) (N)
Thursday, 22 August: Festival of Abraham's Sacrifice (Fiesta del Sacrificio) (R) – Ceuta and Melilla
Monday, 2 September: Day of Ceuta (R)
Sunday, 8 September: Day of Asturias/Day of Extremadura (R)
8-9 September: Our Lady of Victories (R) – Melilla
Wednesday, 11 September: Day of Catalonia (Fiesta Nacional de Catalunya) (R) – marks the anniversary of the recapture of Barcelona in 1714
Sunday, 15 September: Day of the Bien Aparecida (patron saint) (R) – Cantabria
Tuesday, 17 September: Day of Melilla (R)
Wednesday, 9 October: Day of Valencia (R) – a historical commemoration of the date in 1238 when King James I officially entered the city of Valencia and freed it from Moorish rule
Saturday, 12 October: Spain's National Day/Columbus Day (N)
Friday, 25 October: Basque National Day (R)
Friday, 1 November: All Saints' Day (Fiesta de Todos los Santos) (N)
Saturday, 9 November: Virgin of Almudena (Virgen de la Almudena) – Madrid (not an official holiday)
Tuesday, 3 December: San Francisco Javier (R) – Navarre
Friday, 6 December: Spanish Constitution Day (Día de la Constitución) (N)
Sunday, 8 December: Immaculate Conception (La Immaculada) (R) – all regions except Basque Country, Canary Islands, Catalonia, Ceuta and Navarre
Wednesday, 25 December: Christmas (Navidad) (N)
Thursday, 26 December: Saint Stephen's Day (R) – Catalonia
Important dates and Spanish holidays
Sunday, 27 October: Clocks go back one hour as daylight saving time (DST) ends
Thursday, 31 October: Although All Saints' Day on 1 November is more important in Spain, some people celebrate Halloween